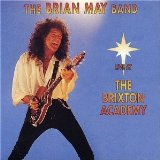 While rock stars like Ozzie Osbourne and Brett Michaels drift into the twilights of their careers with reality TV shows, Brian May (right), former lead guitarist of Queen, has attempted to become a productive member of society.
And, much to the surprise of rockstarologists, he has succeeded. In 2007, May completed his dissertation on interplanetary dust and received a Ph.D. in Astrophysics.
May had been pursuing his doctorate in the early 70s when Queen hit the big time, and he never completely abandoned his field during his rock-star years. He actually used his physics expertise to design a program that made the "Boom, boom, clap" sound resonate on Queen's hit "We Will Rock You".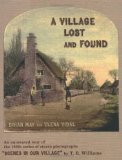 May also recently published a second book, A Village Lost and Found, inspired by 3D photographs from the 1850s.
It could be argued that research on interplanetary dust and 160 year old 3D photography don't make that much immediate contribution to society. But May has not only avoided bankruptcy unlike MC Hammer, he's created a very interesting career post music-awesomeness, and for that, Brian May, you are tickle city!
By Mark Rosenberg