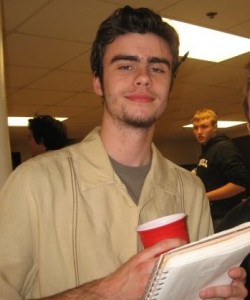 This blog is centered around the concept of tickle city, which means "innovative, fun and creative."
In each of our posts, we recognize a cultural tidbit or piece of news. At the end of every article, we include the phrase "you are tickle city," and this declaration officially bequeaths the Tickle City Award.
We monitor trends in modern culture, especially technology, websites and blogs, music, television and cuisine, to find tickle city material, but we also like to highlight people just like you doing awesome things in these areas. (Read more about making a submission!)
One week, the winner might be something completely silly like White Castle's Hamburger Scented Candle, while the next it might be a project with actual value to society, such as a Community Based Toy Movement. They're both tickle city, and this sense of surprise is part of the excitement!
Across everything we feature, though, we like to cover interesting background stories, dig up and cite other sources, and above all, inject a little fun into our write-ups.
Tickle City Award is written by Andrew Walsh, a writer and librarian.
Keep Up With Everything Tickle City!
If you're intrigued by all of this ticklishness, you can sign up for email post updates, subscribe to the Tickle City Award RSS feed, or shoot us a message on Facebook or Twitter.