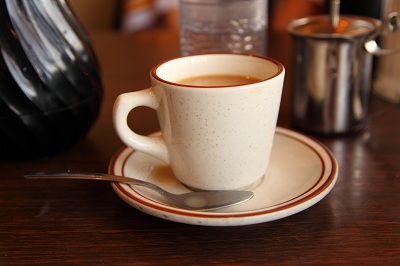 The Penn Street Perk on 13th and Pearl is one of the best coffee shops in Denver. But it's not some enormous hotspot, nor does it offer a menu with nearly endless variety. And it doesn't boast a staff of hundreds of coffee-addicted employees. Penn Street Perk is none of these three things, but it is still one of the best coffee shops in Denver. I say this because it truly makes you feel like you've left home—to come right back home.
I first stumbled on this tiny coffee shop in my first days in Denver, when I wanted a place that I could walk to and get my seemingly endless amount of work done without the distraction of my television. Penn Street Perk fulfills these needs perfectly. Located across the street from a busy pub on a busy street where busy people hurry back and forth without a moment to spare, Penn Street Perk is anything but.
Although often crowded due to its popularity, the coffee shop offers leisure and peace away from the hubbub of the outside world. While only seating around fifteen people inside and around ten more on the outside patio, the shop is cozy and welcoming without feeling cramped. Patrons can be seen relaxing among the cushioned benches on one side, laptop or book in tow.
On a bright sunny day (of which Denver has plenty), coffee drinkers sit outside on the patio and take advantage of the warmth and free wireless internet. Dogs are more than welcome to bask the warmth on the patio as well, and can lounge while their owners read a book or chat with a friend over morning coffee.
If you're in the market for legal advice, the shop also offers free walk-in consultations with a legal expert every Sunday from noon to two o' clock. Thankfully, not many people rush in to take advantage of this extra benefit, but the option is certainly nice to have.
Coffee with free legal advice is not the only item Penn Street Perk offers on their menu. While the menu is not extensive, it is extremely inviting and unique. Written by hand on a board behind the counter, the coffee shop offers a variety of unique coffee combinations as well as an array of sandwiches, bagels, and baked goods.
My personal favorite is the zebra macchiato, which is priced at around three dollars and is a delicious combination of espresso, whipped cream, milk, and chocolate (hence, its name). The macchiato tastes fantastic with a plain or blueberry bagel, a banana, or its signature burrito, which you can see made freshly behind the counter.
Even their breakfast bagel sandwiches are freshly made, with the eggs cracked and cooked before your eyes. Because of its freshly made menu items and its delicious coffees, being at Penn Street Perk is more like being in another room in your own home. Patrons can spend as little as five minutes ordering items to go in a regular to-go cup, or lounge around for hours at their leisure with coffee poured and whipped in a mug. Whatever the choice or reason, the coffee shop fits the needs of every coffee drinker.
Despite all the perks of the Perk, my favorite part of the shop is not the coffee or the food. My favorite part of my experience with Penn Street Perk is the owner. Every time I order a drink, he leisurely chats with me (or any of the customers) as he makes the coffee, and now, every time I come in he asks, "Are you the teacher?"
We then chat about my week, how the kids are, and his experience working with students when he worked at a school. He always asks if I need a refill and kindly tells me that I work too much and need to relax.
Unlike other coffee shops, where impersonal employees whip out drinks and move on to the next, the owner is willing to get to know his customers. From overheard conversations, he asks customers about how their dog is doing, their work schedules, and takes his time to chat, even if the line is long. While I enjoy their drinks and food, the people who work at Penn Street Perk truly make it an experience to be enjoyed over and over again. And if you happen to forget you're not in your own home and stretch out for a nap in the coffee shop, I won't blame you.
Penn Street Perk, you are tickle city!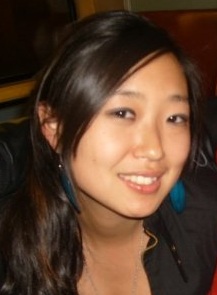 Young-eun Park is Tickle City Award's Denver Columnist, dedicated to uncovering ticklishness in the Mile High City. She writes about restaurants, shops, historic sites, nightlife spots and even local hiking trails and other outdoor attractions.
View all Denver Posts
Contact