It's common practice for Hollywood to base movies off of real life cultures and embellish them a bit to increase excitement. After all, it's big business. But as a result, films often provide inaccurate and stereotypical portrayals, as is the case with the ancient martial art kung fu.
This will likely come as a shock to fans of the 2008 release Kung Fu Panda, who believe that ancient China was ruled by anthropomorphic animals and that the only goal of kung fu is to inflict the maximum amount of violence on pandas, tortoises and monkeys.
Writer Peter Gwin, however, argues this isn't quite the case. In National Geographic magazine's March 2011 article, "Kung Fu Kingdom," Gwin goes behind the scenes to reveal the truth behind the intense physical, mental, and emotional training that real-life kung fu experts endure on a daily basis.
The article (check it out here) takes readers on a journey through the martial arts empire, exposing fact from Hollywood fiction, and explores what it means to be a Shaolin monk in the twenty-first century, where religion and tradition are often blurred with business and riches.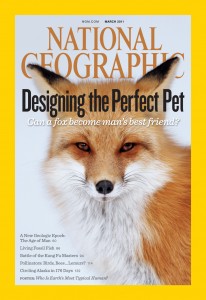 In addition to the written piece, you can watch a video of Gwin receiving a martial arts lesson from a Shaolin monk. Although the pen may be mightier than the sword, the monk makes a strong case for why traditional kung fu might trump them both. Gwin has been a staff writer for National Geographic since 2003, but none of this experience appears to give him the might required to stand a chance against the fast-paced martial arts moves.
Shaolin Kung Fu, looking real ticklish!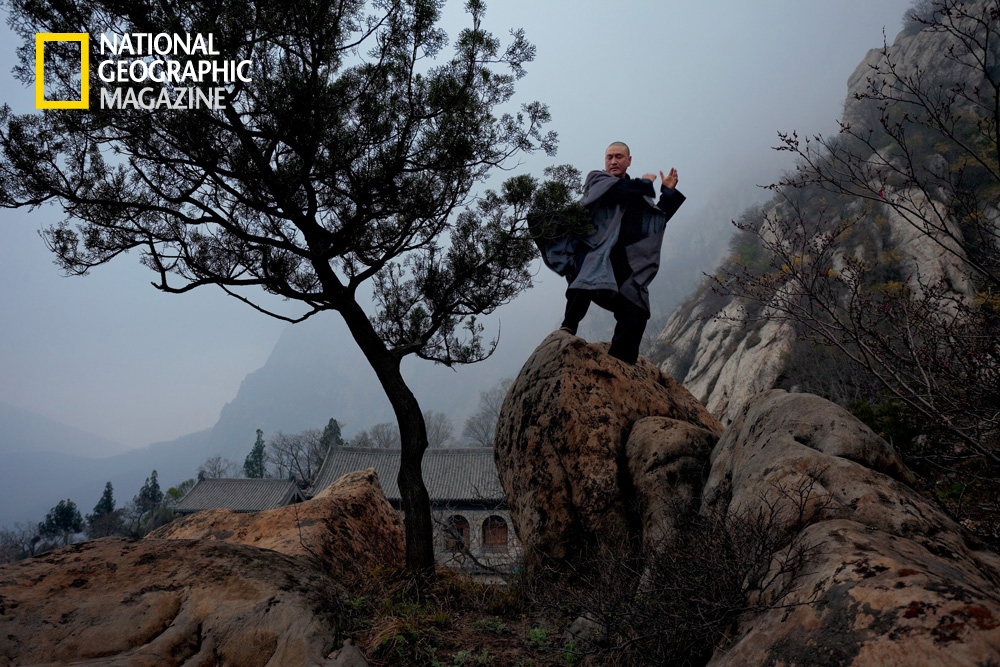 Photo: FRITZ HOFFMAN/NATIONAL GEOGRAPHIC Available in March 11 issue of Nat. Geog Mag (Above)