Rachel Hoyt is a sociologist whose blog serves a very interesting niche. Inspired by fond childhood memories of the writings of Dr. Seuss and Shel Silverstein, she has put together a version aimed at adults, filled with clever rhyming poetry and funny news.
Rhyme Me a Smile came about after Hoyt, who was juggling a variety of jobs and a small business, realized that she also wanted to write. After experimenting with a few book ideas and poems, she wasn't happy with her progress and wanted to switch things up. The new blog medium was an immediate hit, for both author and audience.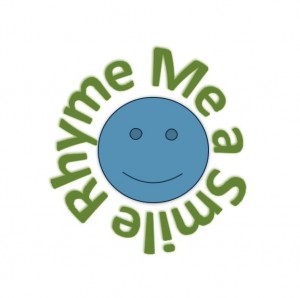 "As soon as I started the blog, I was hooked," she explains. "It was a creative fulfillment I had never felt before: making myself laugh. Knowing that others get a smile from my writing is just icing on the cake."
In addition to posting rhymes and linking to silly news and videos, Rhyme Me a Smile also aims to highlight the work of other bloggers.
Hoyt does this in a manner that allows her to draw from her experience in sociology. She wrote to the Tickle City Award Committee to explain:
Hello Ticklecity… Rhyme Me a Smile here.
I'm hoping, one day, on your blog to appear.

About six months ago, I started writing silly rhymes
mixing wacky stories with fun web links of the times.
As I searched to find more readers for my writing,
I found a way that makes link sharing inviting.

Once a month (at least) I'll request posts on a subject,
hoping many will share what it makes them recollect.
Each of those who share is asked to visit a few of the links
and leave some nice comments about what he or she thinks.

I'm hoping it will help new blogs increase their traffic,
while feeding me link material that is truly fantastic.
I'd be honored if you decided to share this with your friends…
another example of the networking on which bloggers depend.
This feature is known as the Smily Sociology Study, and the second-ever such experiment has recently been announced on Rhyme Me a Smile, with Hoyt selecting mood rings as the topic.
Readers are instructed to link to a post on their blog relating to mood rings, either one created specifically for the study or an existing post. They then leave a comment to announce they are participating, and are encouraged to offer their opinions on the other entries. If you don't have the time (or a blog) there is also a survey relating to mood rings you can take. For full information, check out the full post on the Smiley Sociology Study #2 – Mood Rings.
The inspiration for the Smiley Sociology Study came from the online poetry forums Hoyt frequents, which allow members to share their writing, check out the work of others and even win awards. She explains that these activities are invaluable to young bloggers looking for readers to visit and comment on their blog. For Hoyt's version, however, her background proved to be influential in giving it a unique angle.
"I couldn't help but give it a sociology twist," she says. "I charted the results of more than one study in college and think it will be really fun to try to calculate the results of a Smiley Sociology Study. If the participants' posts represent an interesting spectrum of opinions, I will embrace my college education, calculate and post some 'officially' charted results."
The field of sociology has seen several exciting computational developments in recent years, but writing major research studies in rhyming poetry could prove to be even more influential to the discipline.
The current mood ring study will stay open until January 22. If this announcement turns your own mood to a happy color, then check it out and give it a shot.
Rhyme Me a Smile, you have won the Tickle City Award!
–You can also shop for Hoyt's handmade creations at her online store—.