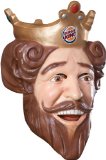 Finding just the right wine to pair with a tender steak au poivre, such as a Cabernet Sauvignon, can accentuate the flavors of both and significantly enrich your experience. According to Burger King, the same holds true for a Triple Whopper and Coke.
Numerous Burger King (NYSE: BKC) restaurants across the country now feature "Soft Drink Pairing" charts by the drink machines. These posters inform customers of the unique characteristics of each individual soda and suggest the most appropriate piles of beef and cheese shoved in a bun with which to pair them.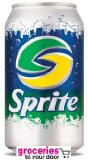 Check out the profiles of some of these exquisite beverages:
"Coke: Real, full-bodied taste with with a refreshing, bubbly finish.

Sprite: Crisp and clear body with a whole lotta taste."
Thus, Coke is clearly suited to be paired with Single, Double and Triple Whoppers while Sprite is the perfect match for a Tendercrisp sandwich and The Angus.
Unfortunately, the charts give no indication as to the soft drink's vintage, so consumers will have to guess the day that the artificial flavorings were grown and harvested. An August 12th large cup of Dr. Pepper is said to be the most coveted as it perfectly brings out the taste of the cheese slices and four gas flame broiled beef patties in the BK Quadruple Stacker.
What do you all think about this new ticklish soda pairing campaign from BK?
Burger King Soft Drink Pairings, you are tickle city!