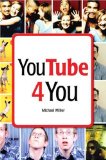 Ever since the site that revolutionized tube video-sharing exploded onto the scene in 2005, both supporters and opponents have never been shy about voicing their opinions. The most significant issues to date include Youtube's ambiguous policies over removing objectionable content and their seemingly lax regulations to deter users from posting copyrighted material.
Today, however, a new concern has emerged: how to react when a friend insists that you "absolutely have to" watch a particular video at that very instant and won't leave you alone until you do.
Tickle City Award's top sociologists have been hard at work performing both qualitative and quantitative studies, and just this afternoon they have presented some very interesting findings, as introduced below.
"Hey bro, check this vid out, it's hilarious," repeatedly proposed Steve, one of the main subjects they observed in the experiment. His seemingly harmless invitations required the second subject to watch a variety of awful videos, including a "stupid chick" attempting to sing on the show America's Got Talent and a home video of a man accidentally hitting himself in the head with a large branch.
Some of Steve's suggestions required sitting and starting at the screen for 5 and even 10 minutes, and he seemed to think that this was a perfectly acceptable task to force his acquaintance to perform.
Steve turned hostile when the second subject showed any indication that he wasn't immediately going to watch the video.
The researchers were curious as to why Youtube videos should carry a social requirement of complete viewing simply after being encouraged to do so by a friend.
"You'd never see this with other forms of information," the researchers wrote in a press release. They continued:
"If I tell you to read a newspaper article, for example, it's assumed that you'll do it in a few hours, maybe even a day or two. I'm not going to sit you down and watch you read.

But since these videos are only a few minutes long, they figure you have the time. The thing is, after Steve has forced us to watch 7 videos of cartoon character clips set to crappy pop and rap music, we've wasted over an hour."
The committee is planning to conduct a follow-up study in which Steve and the other test subjects' demands are met with a variety of responses. These will range from a counter-offer of telling Steve to read a twenty-five page article immediately to pushing him over and quickly running away.
How do you all deal with a "Steve" who always thinks they have the perfect video for you, or do you enjoy the recommendations?