Media Mischief.com is a humorous look at the entertainment world, featuring clever articles on a variety of popular subjects. According to writer and webmaster Chris Koseluk, variety and exploration are a big part of the fun.
"One of the things I love about the Internet is the sense of discovery," he explains. "You never know what you'll run across when you surf. I hope to always keep that sense of surprise at Media Mischief."
Media Mischief features articles about recent movies, TV shows and other aspects of popular culture. Koseluk's goal is to provide a fun alternative to the gossipy celebrity rumor sites that pollute the web.
"The web is overflowing with celebrity obsession," he says. "The sites that are entertaining and clever are few and far between.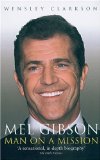 After just a little bit of reading, it becomes clear that Media Mischief offers much more than gossip. In a recent article titled "Gibson's Choice," Koseluk brainstorms ideas for various projects that Mel Gibson might use to resurrect his career. These ideas include Gibson replacing Charlie Sheen on the sitcom Two and a Half Men:
Can you think of anyone better to step in the role of a boozer who has trouble relating to women?
Another project discussed was a remake of the 1959 Marilyn Monroe comedy Some Like it Hot:
(Mel) proved he's got the legs for it in Braveheart, so how about taking on the gender-bending role Tony Curtis made famous to show he can still can get in touch with his feminine side? Clever casting bonus? Danny Glover for the Jack Lemmon part.
The articles on Media Mischief tackle a variety of topics including independent films, new sitcoms such as Hot in Cleveland, and even Sarah Palin's calls for divine intervention to fix the Gulf Oil Spill.
One of the most popular recent posts is a list of unique and "useful" facts that Koseluk learned while watching Salt featuring Angelina Jolie.
Koseluk is an active entertainment writer and his articles have appeared in The Hollywood Reporter, Variety, Premiere Magazine, The San Francisco Chronicle, SlamOnline and many other outlets. He is also working on a documentary film about the U.S. sled hockey team and their wild journey to the Paralympics.
Media Mischief is a great website to help you keep up with the latest film, television and political happenings, and you'll enjoy some laughs while you're at it.
As Koseluk puts it, when the world of entertainment gives us a surplus of comical storylines, "let's make a little mischief!"
Media Mischief, you are tickle city!