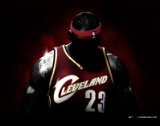 A Sports Illustrated article reports that "The Decision," Lebron's ESPN prime-time special, was the third most watched cable program of the year with nearly 10 million viewers.
After the program kicked off with a segment designed to prove the point that Lebron (right) is a skilled NBA player, sportscaster Jim Gray followed up by asking him fifteen inane questions. Afterwards, James finally revealed his intention to play for the Heat and ignored the overt hints from his interviewers to say something about his time in Cleveland. Yes, this is TV at its finest.
The SI article even made the remarkable discovery that Cleveland was a city of special popularity, before breaking down the numbers behind the viewership:
"The Decision" that aired Thursday night ranks behind the 12.3 million who watched the NFL Pro Bowl and 11.2 million who watched an episode of "ICarly" on Nickelodeon in January.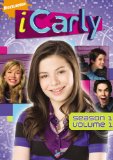 Um…. really? The best cable TV has to offer these days is the most boring game in sports and a Nickelodeon series in which a teen (right) accidentally starts a popular web show with her best friend and deals with crushes and adolescent issues at school?
I hope that TV executives continue to build on these trends to deliver more exciting programming. Possibilities for next year could include incorporating 2011 free agent Glen "Big Baby" Davis's signing decision into an episode of the animated comedy Fanboy and Chum Chum.
Cable TV, not looking too ticklish…