The formula for King of Queens
is simple, but effective.
First, take overeating IPS delivery worker Doug Heffernan, his intimidating wife Carrie, and their suburban home in Queens. Now add eccentric, oddball, scheming Arthur (Jerry Stiller), Carrie's father, who lives in their basement and stirs up quite a commotion. He frequently yells for no reason and comes up with outrageous claims, like asserting that Charlie Brown of Peanuts fame had been modeled after his own childhood. These elements add up to become an extremely ticklish situation comedy.
Arthur became such a handful that the Heffernans comically convinced their friend Holly, a dog walker, to take Arthur out for walks at a local dog park with various canines. Kevin James (Doug) was nominated for an Emmy in 2006 and Victor Williams (Doug's friend Deacon), was nominated for the NAACP Image Award in 2007.
The Crossover Episodes
You might think that this is about as ticklish as situation comedy can get. Well, thanks to CBS's "Shameless Crossover Mondays," Everybody Loves Raymond
teamed up with King of Queens
on a number of occasions to deliver even more laughs.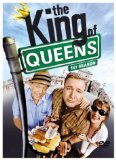 In "Road Rayge" of Season One, for example, Doug helps prominent sportswriter Ray cheat on his driving test, only to get caught for doing so. Then he gets busted by cop Robert, Ray's brother, for driving with a suspended license. When he finally re-takes the test, he has an accident with the surly Frank Barone (Peter Boyle), Ray's father, who delivers his unique brand of gruff humor.
And guess what, Ray and Doug aren't done there, although by all common sense their friendship should be in serious jeopardy by this point.
In Season Eight's "Raygin Bulls," the two men attend the opening of a local nightclub and make a large bet as to who can get a woman to dance with them first. It goes less than smoothly, Ray gets caught trying to pay a woman for a dance, and it gets even worse when her tough boyfriend comes over…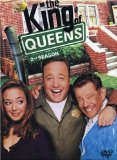 In "Dire Strayts" of Season Two (most of the crossover episodes are titled with delightful puns), Ray and Debra Barone go to dinner at the Heffernan household. It all seems to be going well until Doug and Ray try to sneak off to watch a highly-anticipated New York Jets football game, and portly Doug ends up getting stuck in a hole in the ceiling trying to adjust the cable.
Cast members of Everybody Loves Raymond have won a combined 10 Emmys, and the show itself won Most Outstanding Comedy Series twice as well as the Screen Actors' Guild's Outstanding Performance by an Ensemble in a Comedy Series in 2003.
King of Queens Everybody Loves Raymond Crossovers, you are tickle city!