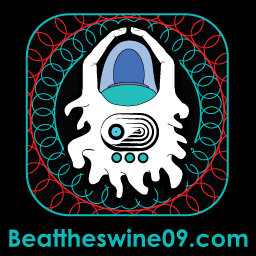 There are already thousands of games available for the iPhone, with the number growing rapidly. So how does one identify a game worth playing among the masses?
Some might suggest looking for innovative gameplay. Or cool graphics. Or a noble underlying mission. iPhone or iTouch users looking for something new would be well-advised to try one particular new game, Beat The Swine '09, as it satisfies all the above criteria and actually serves to raise money for Swine Flu relief.
While the Swine Flu theme itself is not completely new, VFSoftware's Beat the Swine '09 addresses it in a novel way. The app looks to leverage the iPhone's gaming community to generate real quantifiable aid, an attempt not yet seen on the platform.
It's also pretty damn fun to play, as VFSoftware's Michael Fenchel, a recent Michigan grad, explains:
The game plays in a classic dodge-the-bad-guy style with a medically inspired Swine Flu theme. Players progress through body parts beginning with Symptoms, then the Digestive System (which H1N1 has been found to infect, unlike most flu variations), and finally the Respiratory System. The player is rewarded points after each completed level, and we increase donations as the player's score increases, up to 100% of the game's $0.99 sale.
Fenchel is a founding member of VFSoftware LLC alongside longtime software developer Bob Fenchel and Jeff Fenchel, a student at UC-Boulder. The team has been working to make the game appealing to a wide variety of players.
"The game has Easy and Hard modes, providing a broad range of difficulties to engage gamers of all types," Michael Fenchel continues. "Movement and jump control use the iPhone's capabilities in an innovative way, and original artwork helps create a compelling journey through the body."
Check out BeatTheSwine09.com for more information.
Usually when you spend an hour or two shooting bad guys in a video game, it is hardly considered an effective use of your time. With Beat The Swine'09, those bad guys are viruses and your efforts truly help the fight against a real world pandemic.
Beat The Swine '09, you are tickle city!